Private, Couple or Group Signature Sound Healing Journeys
PRICE
Private $88- (60 min)
Semi-Private for 2 – $144 (60 min)
Create your own Group Sound Experience $50 per person with a minimum of 3 people (60 min)
Sacred Heart Opening Cacao Journey available to ADD-ON to any service for an additional $ 20 per person
For a private event please contact  Jennifer for a customized package.
Clients will experience a variety of Sound Healing instruments, Brainwave Entrainment Rhythms & Tones, Frequencies, Ambient Waves of Sound, Harmonics, & Inspired Vocals.
Blankets, Pillows and Sheets are provided for comfort. A custom energizing or grounding treatment will be offered at the end depending on the clients' need.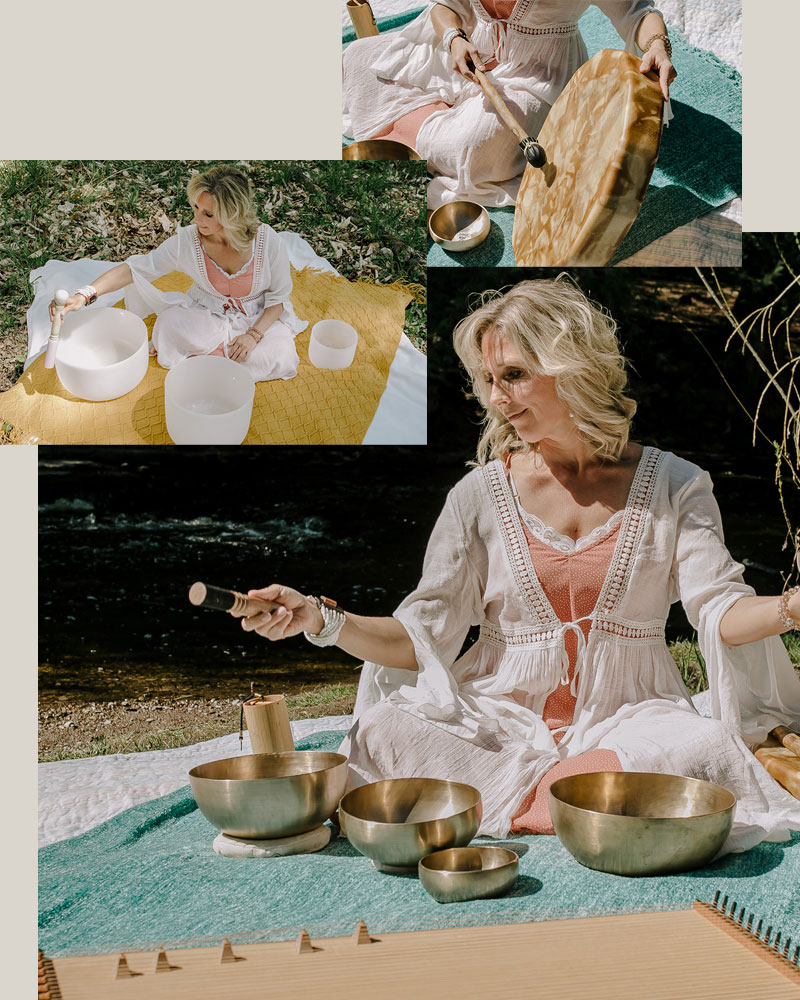 Restoring Wellness to the Body, Soul & Spirit
Services
Using the Harmonics of Sound and Vibration to promote wellness is a natural method of energy balancing for the purpose of stress reduction and relaxation.
Ancient Paths Wellness was born out of the desire to offer sacred space for those seeking mind, body and spirit wellness through sound healing, frequency medicine and ancient wisdom and techniques coupled with modern advancements in holistic therapy.
We believe that there is much wisdom to be gained as we honour the traditions and practices of the Ancients. Our intention is to combine ancient wisdom and tools with modern science and technology for healing the body, soul & Spirit. It is our intention to be conduits of Divine Love and our desire is to see people find the rest and relaxation they desire for increased levels of wellness on their healing journey.
Add on to any service:
Plant Medicine
Plants have incredible healing frequencies. Add this bonus layer of healing and enjoyment to any of the therapies that we offer. These powerful frequencies emitted by plants can be turned into music. Are you curious to hear your own plant sing? Please feel free to bring along your own potted plant to hear its song!
Add on to any service:
Sacred Heart Opening Cacao Journey
This gentle, heart-opening plant medicine is used for reflection, connection, & inspiration. One of the goals of a Cacao Ceremony is co-creating a spiritual journey for you to connect with yourself and others in a profound way.

$20 per person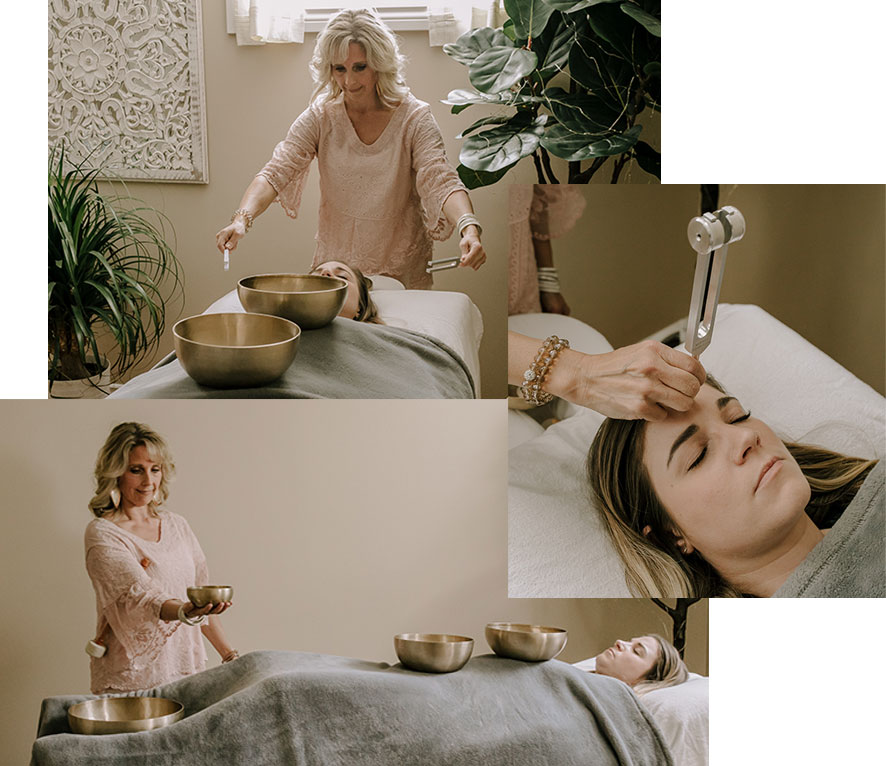 Vibrational Sound Therapy (VST)
PRICE
$125 (60 min)
Melt the stress & anxiety away! VST is a powerful therapeutic experience combining vibration and tones to induce an immediate state of relaxation and stress reduction.
VST is so gentle and relaxing that almost all people will fall asleep at some point during the session. The client remains fully clothed and will lay on a comfortable heated massage table. They can choose from receiving their 60 min Vibrational Sound session on the front of their body, the back of their body or they can choose to receive on both sides of the body.
How Does VST Work? 
Vibrational Sound Therapy has profound effects on the body and the mind. This Relaxation Therapy works by  induction of sound waves directly into the body along with soothing ambient tones.This relaxation modality encourages your body to rest so it can heal itself.
VST is used for the following: reducing stress, reducing depression and sleep issues, quickly introduces deep meditative states, eases blockages and tension, entraining the brain, raising focus and gaining a clear mind, calming the mind, body, and spirit in conjunction, boosts creativity.
Monochord Therapy
PRICE
$125 (60 min)
The client will experience 60 minutes of gentle ambient waves of vibration & sound which are produced when the monochord is played on or off the body. Other sound healing instruments will be intuitively incorporated and customized based on the desired outcome of the sound healing session. The sonic waves will melt away stress and invite the recipient into a state of deep relaxation. This is a gentle "massage" alternative to traditional massage and the client can stay fully clothed during the session. Your central nervous system will thank you for allowing it some time to rest while you completely relax and get recharged.
A custom energizing or grounding treatment will be offered at the end depending on the clients' need.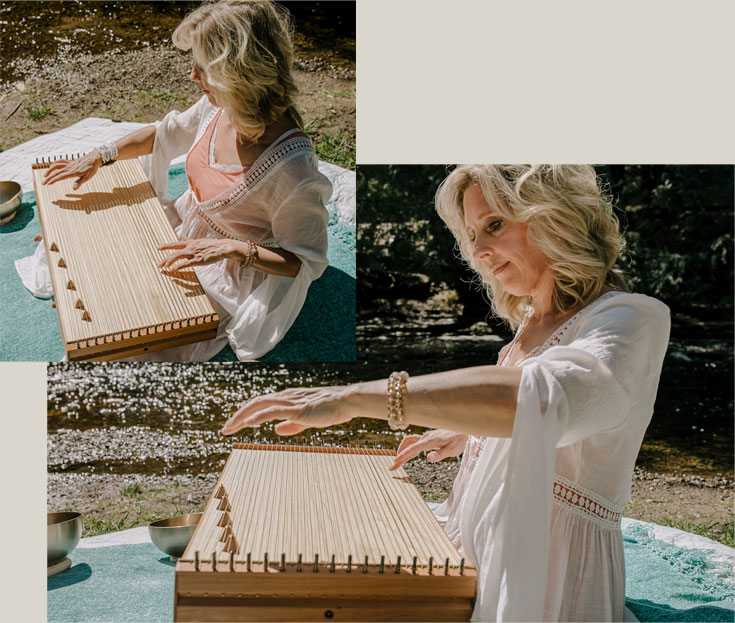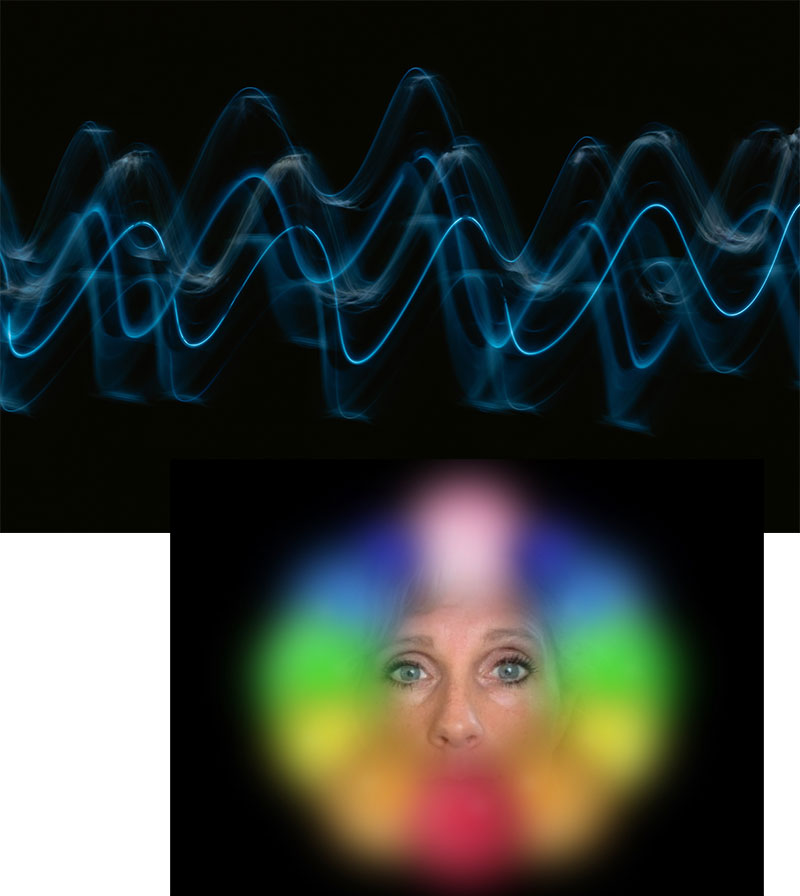 Frequency Wellness
This quantum energy treatment is a holistic approach that supports the balancing of your physical, emotional, mental and spiritual well-being. We will use a to analyze your vibration and run a Resonance Scan to determine which of the programs you'd like to work with. You can choose from to work on a current physical, mental, emotional or spiritual issue.It provides harmonization of your Bioenergetic Field, for recovery from negative experiences, emotional balance, well-being and relaxation with 120 programs to choose from to help balance the body.
What is a Resonance Scan?
This scanning device determines what your body needs for optimal support by using a quantum sensor to do a Real Time Frequency Analysis. The Quantum Sensor sends biofeedback which determines what your body needs for support on a cellular level. It uses Individualized Microcurrent Frequency (IMF) programs for the harmonization of your Bioenergetic Field. These applications are designed to help you focus, to harmonize your sleep, to harmonize negative influences in the Bioenergetic Field and designed to help you activate and harmonize the energy centers of your mind and emotions.
Biofield Scan & Chakra Balancing
The Biofield Scan allows you to analyze & balance the energy distribution of your chakras in the Information Field. It is a Real Time Frequency Analysis done with a Quantum sensor to analyze the frequencies of the Information field. Once the results are discussed, the resulting optimization patterns ( Subtle Vibrations) will be applied in order to balance emotional imbalances & harmonize your Bioenergetic Field. After an analysis is performed, you will receive an optimization list in an emailed multi page report. This report includes: an aura photograph simulation & suggestions for optimal wellness including : Colours, Elements, Planets, Plants, Healing Stones, Homeopathic remedies, and Musical notes for the continued support of your Biofield and energy centres.
Cacao Ceremony
Cacao ceremony is a beautiful way to incorporate "heart and soul" medicine. The art and practice of cacao ceremony can be considered a gateway to transformation and sacred connection. It has been used in Ancient cultures for ceremony, and today is used in combination with meditation for increased reflection, transformation, awakening and soul-expanding experiences. For me, Cacao is " love in a cup."
It is a mysterious and marvellous plant medicine that is known as both a Superfood and a mysterious "heart-opening" companion. Cacao is not a psychedelic or hallucinogenic plant as some plant medicines are known to be.
Instead, this gentle, heart-opening plant medicine is used for reflection, connection, & inspiration. One of the goals of a Cacao Ceremony is co-creating a spiritual journey for you to connect with yourself and others in a profound way. The art of this magical experience is anchored in facilitating a sacred space for inner reflection, fostering inner and outer connections, deepening meditative experiences, and allows for greater clarity and insights . The personal cacao experience is unique to each person and cacao has been known to assist in these "heart-opening" benefits:
Greater connection to emotions like empathy, unconditional love, acceptance, compassion, self-love, forgiveness and gratitude
Harmonizing and balancing the energy inside of us – allowing the outflow of this experience to bring restoration and healing to body, soul & spirit.
Deeper connection to the Divine and your higher self for greater insights and revelation for challenging life situations, creativity and flow.
Increased clarity and awakening about your life's path.
Greater connection to yourself and more easily able to authentically connect with others.
What to expect in a Cacao ceremony:
You will be guided through an experience which lasts approximately 1 hour – 1.5 hours, depending on the size of the group)
The ceremony will include a combination of the following elements:
Opening Cacao Blessing and Introduction
Cacao Education, Benefits and Expectations
Intention Setting, Connection, and Sharing
Sound Journey and Meditation with Live Music including a variety of intuitively played healing frequency instruments: Crystal Singing Bowls, Himalayan Singing Bowls, Gongs, Chimes, & Drums
Closing Cacao Blessing and Sharing Circle
These are a few of the other extraordinary benefits you'll receive from a ceremonial dose of the Cacao besides a delicious warm cup of love- infused drinking chocolate:
A Mineral-Rich Infused cup of deliciousness containing: magnesium, potassium, zinc, calcium & iron
Holistic, Heart-Warming Natural Boost of Energy
Feeling of BLISS & an Infusion of JOY
Hearty cup o' stress relief and anxiety reduction
Wonderful mood stabilizing support
Gateway to a heart-opening journey to connect with Source/God/ the
Divine & deepening your intuition, & inspiration
Supports inner reflection and spiritual connection/ awakening